Spring Leisure Meeting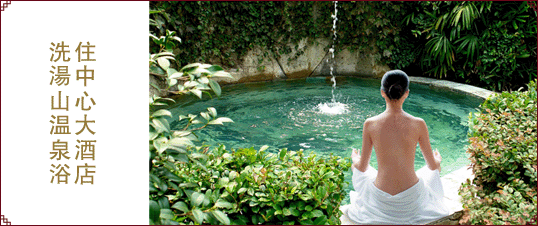 The advantage of NanjingCentral Hotel:
1.The best location. The hotel is just located in Xinjiekou Square, the CBD of the city of Nanjing.
2.Unobstructed traffic. The subway runs directly between the railway station and the hotel.
3.Perfect meeting facilities. The hotel has three large multifunctional ballrooms and four special meeting rooms.
4.Professional meeting clerk. They are all the good advisers and assistants of you for your meeting.

The advantage of Tangshan Spring
1.Tangshan spring is one of our largest recuperating spring in China.
2.The temperature of the spring keeps 55-65℃ all year round.
3.The spring contains over 30 kinds of minerals which are all good for health.
4.Nanjing EA Spring Resort is the best place to enjoy yourself with spring bath. The hotel has a long-term cooperation with the resort. The hotel is entitled to enjoy the preferential price of spring bath, and the hotel's bookings can be all conformed by the resort.