Banquet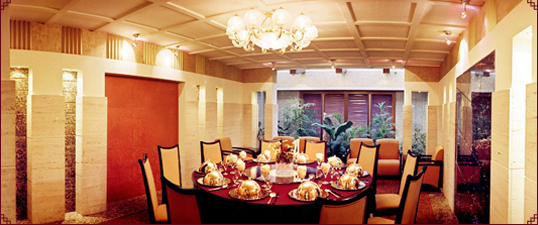 Fairy Garden
Mobile stage, acoustic equipment, your choice of red or yellow table cloth.
Maximum capacity: 360 persons
Menu: your choice of multiple set menus

Purple Crystal
Roomy rest area, your choice of blue or white table cloth and types of set.
Round table: 50-200 persons
Large round table: 26 persons
Large table: 60 persons

Palace
Specific background board, pretty chair cover and chair tie, roomy rest area and corridor and service from our senior banquet waitress.
Round table: 20-120 persons
Long table: 60 persons
Large round table: 26 persons